Show your work in our fan group
Show your work in our fan group
Have you tried your new embroidery design yet?
Then let me share in your joy. I set up a friends and fan group on Facebook specifically to show your work and, of course, to answer questions about embroidery.
There you can also exchange ideas with like-minded people. In addition, you will always find out immediately what new embroidery files are available.
work of group members
These are works of some group members. Aren't they great? The gingerbread house on the left looks really good to eat.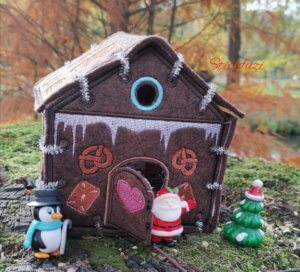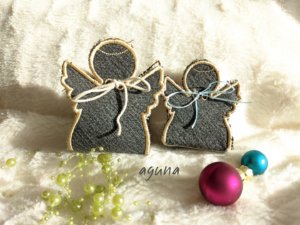 Gift angel
The sweet angels on the right are made of denim. "aguna" likes to work with recycled materials.
I think this is a super sustainable idea.
By the way, detailed instructions are included with all our ITH files. If you still don't know what to do next, feel free to contact me.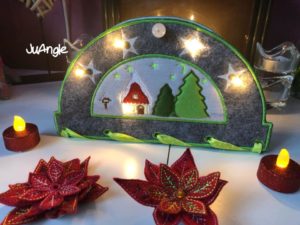 Embroidery file ITH Candle Arch Advent
There was the following chat in our group about the candle arch on the right, which made me very happy:

Stixxie by Lajana - Embroidery files with a heart

So beautiful

Stixxie by Lajana - Embroidery files with a heart

I love them - gave 4 pieces on the table last year - was so nice that my children each took one with them

yes they are so pretty too, I've only embroidered two

Iris K

and they embroider so well

Thank you for allowing me to use your images and text. ♥
And here you are in our group.
Stixxie by Lajana - Fans and Friends group
The best for last♥
My offer for you:
Until December 20th, 2020 you will receive a 30% discount on all files (except already reduced files)
The voucher code for this is: Power women 30
You can simply enter this code at the end of the ordering process.
If you want more information about ITH files, you can find them here on our blog.
Also a tip for shopping for fabrics. I love shopping at Glückpunkt .
I hope you enjoy browsing and embroidering
creative greetings
Jana