High quality of our embroidery files
Jumping back and forth with our tribal embroidery files
Tribal - always a trend
We love these tribal embroidery files because they are very versatile and can often be used neutrally. Those of you who have already embroidered these will have noticed that people often jump back and forth while embroidering.
Sometimes a bit here, sometimes a bit there. There's a reason for that. We always test our embroidery files very carefully and extensively before they go to the test stick team. In doing so, we noticed that it makes sense to jump back and forth more often, since the distortion of the fabric is then less.
This will then be fixed evenly, i.e. not embroidered from left to right or vice versa, but from left to right, from top to bottom etc. In addition, it is less likely that parts will be embroidered together that are close together and often not yet have color change.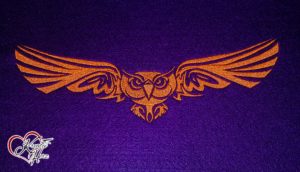 Embroidery machines without an automatic thread cutter
This is especially interesting for those of you who don't have an embroidery machine with an automatic thread trimmer . The Probestick team works with a wide variety of embroidery machines , different embroidery frames and also different embroidery threads.
Problems often arise when transferring the embroidery files from the computer to the embroidery machine or the USB data stick , which can render an embroidery file unusable. Only when the test embroidery team and I are satisfied do the embroidery files go to my shop for sale.
I want all my customers to be happy with my embroidery files and to buy new embroidery files from me again.
Here is another reference to our group on Facebook. Because there you can show your works and also ask questions.
https://www.facebook.com/groups/lajanasdesignfansandfriends/
Also a tip for shopping for fabrics. I love shopping at Glückpunkt .
I wish you a lot of fun embroidering
creative greetings
Jana
Here are a few suggestions for using tribal files: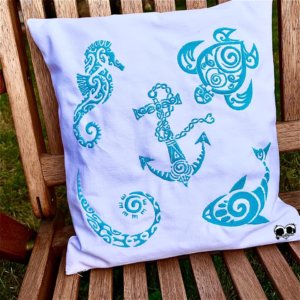 Embroidery file set Maritime Tribals 10x10